I am so grateful this year for all the amazing things that have happened to me.
I wrote down two goals at the beginning of the year. I hoped to:
1. Make a manufacturer DT and a challenge blog
I am also on the
Berry71Bleu
,
Scrap Africa
and
Sugar Creek Hollow
challenge teams, yes I have been keeping busy, and will need to balance back my commitments as some of my terms end so I can scrap for fun a bit more often!!!
I really can't believe how lucky I have been to have been chosen for these teams and guest spots.
I work hard for every team I am on and enjoy the creative projects I get to do!!
2. Hope to get over 100 Subscribers
Now here I have gone way past my expectations as well!!! I am standing here this Christmas with 270 subscribers!!! I am so grateful and so excited!!! But I am also wondering if you can help me surpass my goal for 2014 of getting to 300 subscribers, maybe even before the year has started!
HUGE GIVEAWAY!!!!
I love my scrappy supplies. I have been hoarding collecting scrappy supplies since my first go at making cards in 2011!! It was time to make room for some new supplies, so I have amassed some amazing papers, flowers, chipboard and embellies that I am ready to clear out. Some of these are partial packs but there is Prima papers, embellies and gorgeous flowers, Pion Designs, FabScraps Papers and Chipboard, Kaisercraft papers and embellies, Websters Pages goodies, so many different types of chipboard, some stamps, and a huge amount of loose paper and silk flowers too!! I will be filling
full of a mix of papers, flowers, chipboard and embellishments.
The papers are from their amazing December Nesting Components kit.
Every month they do a gorgeous kit full of vintage images,
a stamp set, and some embellishments and often papers!
I also have some amazing prizes sponsored by some of my teams:
$50 Prize Pack
from
Molossi
Chipboard!!
some of my work this month using gorgeous Molossi chipboard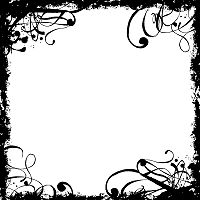 There are
7 Prizes
in total, 7 chances to win!!!
Just be sure to subscribe, and leave a comment saying what you would like your box to have:
Prima, Fabscraps, Pion, Websters, Kaisercraft...chipboard, lots of flowers?? Or would you prefer one of the other prizes in the giveaway? Let me know!!!
The first name selected gets their first choice, but there are 7 prizes to be won!!!!
I am hoping to get to 300 subscribers, so would love it if you would share this
FACEBOOK POST
if you are on Facebook for a second chance to win. If you haven't followed me on Facebook, I'd love it if you liked my Facebook page too!!! Just leave me a comment telling me you shared!
If you aren't on Facebook, if you can get the word out another way on your blog, or Twitter or Instagram (still haven't figured those out properly myself), be sure to leave a second comment letting me know that you have! I'd love to grow my subbies and give away some goodies!!
I will ship anywhere in the world for free.
Giveaway ends December 31, I will draw the winners on January 1!!
Thank you so much to my current subscribers and my future ones!! I really appreciate you taking the time to stop by and comment!! It makes my day!!